If you would like to support Round Rock Helpers with their efforts to help those in need in Round Rock, please consider making a donation.
By check: Checks can be made out to "FUMC/Round Rock Helpers" and either given to a volunteer or mailed to:
Round Rock Helpers
c/o First United Methodist Church
PO Box 1448
Round Rock, Texas 78680
Using your phone: Text "Helpers" to 443-21 , then click on the link sent to you.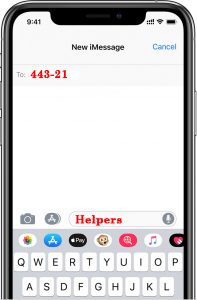 Then indicate the amount of the donation and one of the available payment methods.
Questions: If you have additional questions, please complete the Request for Services form (click the link below). One of our volunteers will be in touch with you soon.
If you have any questions, please CLICK HERE.