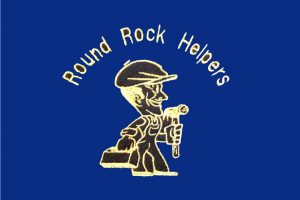 Round Rock Helpers
The First Four Years
In 2017 a group from First United Methodist Church Round Rock formed an outreach mission called Round Rock Helpers. Modeled after a similar group in Plano Texas, Plano Helpers, the mission of the group of volunteers is to provide free handyman services to seniors and disabled community residents. The scope of the services is limited to smaller tasks that occur around the house.  It also includes providing safety related improvements such as wheelchair ramps, grab bars in showers and tubs, and toilet safety frames.
In its first year, 2017, Round Rock Helpers assisted 82 new clients and performed 218 home visits (multiple visits to clients).  By the end of the year the client's voluntary donations had covered the cost of all the material Round Rock Helpers used on the various jobs. Round Rock Helpers was self sustaining!  On average, Round Rock Helpers visited clients more than twice during the year – a measure confirming the need for such a service on an on-going basis.
In 2018 Round Rock Helpers doubled its client base, adding 89 new clients to its roster, and making 345 home visits, a 58% increase over 2017  Round Rock Helpers was also getting known in the community. In September 2018, Round Rock Helpers was recognized by the Round Rock City Council and received a Community Recognition Award presented by the Mayor.
The next year, 2019, saw further growth. Round Rock Helpers was receiving clients referred by the Round Rock City, Senior Access, and other senior support groups. Round Rock Helpers added 106 new clients to the roster and made 513 home visits during the year.
The year 2020, the year of COVID, was a difficult year for everyone. In March, Round Rock Helpers ceased operations as the country went into quarantine. In the third quarter of 2020 Round Rock Helpers very selectively restarted operations doing only outdoor and interior work related to safety items like grab bars, entry ramps, etc., all following safety protocols. During the year 59 new clients were added to the roster and 412 home visits were accomplished.  Even in the worst of times, people need help.